Cookie-Einstellungen
Questo sito Web utilizza i cookie, che sono necessari per il funzionamento tecnico del sito Web e sono sempre impostati. Altri cookie, che aumentano il comfort durante l'utilizzo di questo sito Web, vengono utilizzati per la pubblicità diretta o per facilitare l'interazione con altri siti Web e social network, sono impostati solo con il tuo consenso.
Diese Cookies sind für die Grundfunktionen des Shops notwendig.
"Alle Cookies ablehnen" Cookie
"Alle Cookies annehmen" Cookie
Kundenspezifisches Caching
Diese Cookies werden genutzt um das Einkaufserlebnis noch ansprechender zu gestalten, beispielsweise für die Wiedererkennung des Besuchers.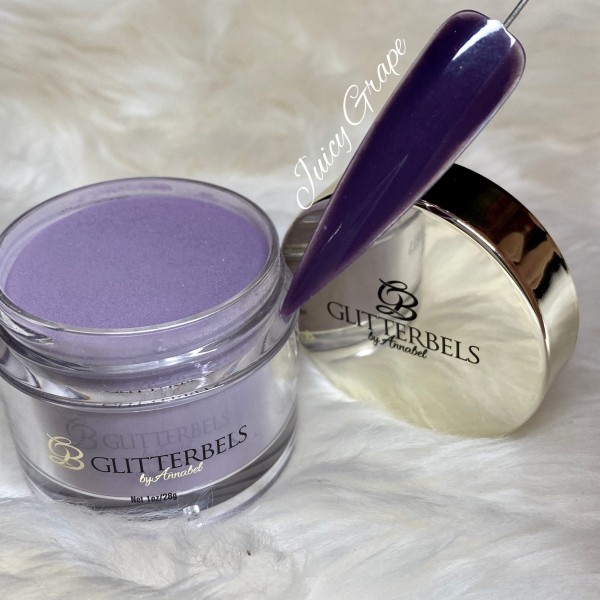 Soddisfare:
28 g (42,46 € * / 100 g)
Prezzi incl. IVA più spese di spedizione
Pronto per la spedizione di oggi,
tempo di consegna ca. 1-3 giorni lavorativi
Inhalt: 28gramm / 1(oz) Original Beschreibung von Glitterbels:  Glitterbels Glitter...
altro
Details
Inhalt: 28gramm / 1(oz)

Original Beschreibung von Glitterbels: 
Glitterbels Glitter Acrylic powders are smooth to apply and made easier to control.
I advise using them as a design powder rather than strength , and to still cap in clear, I cap in Glitterbels Glass Slippers. I prefer this method as I find it better for building your apex and a better finish.
I use the Glitterbels VIOLET Monomer with my powders, however these powders are designed to work along side any Monomer you choose.
I hope you enjoy our Colour Powders!
Don't forget to tag our Instagram @glitterbels & @justnails_official when using them!
And come join my Facebook group – nails by annabel support group.
To show us your designs using them and also for any questions regarding our products!
Also check out my YouTube Channel to see me using these colours!
:- nailsbyannabelm
Leggere, scrivere e discutere recensioni...
altro
Valutazione cliente per "GLITTERBELS JUICY GRAPE"
Scrivi una valutazione
Le valutazioni vengono attivate dopo la verifica.